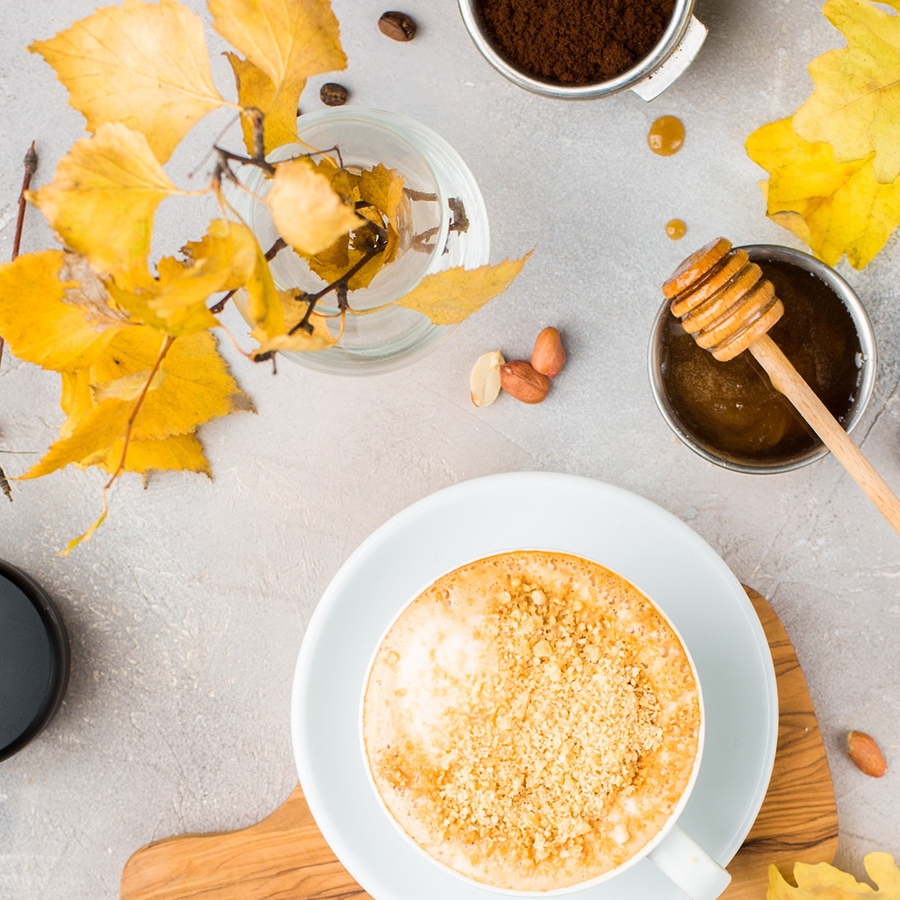 Amber. Wholesome, warm, feel good, organic coffee, sip sunshine. 
Single Origin Honduras – Nectarine | Baking spice | Buttery Shortbread tones.
Established in 2011, Amber was created to fulfil the need for a responsibly sourced, single origin, Australian Certified Organic coffee (ACO). ACO certified coffee must meet some of the strictest criteria in the world complying with both International and Australian standards.
Amber beans are 100% organically grown, being farmed under strict guidelines without the use of synthetic fertilisers or pesticides. The coffee is traceable to each farm where the beans are grown. From the fertile soils where the coffee cherries are nurtured to the skilled hands that harvest and process them, the beans are cultivated in sympathy with nature. Amber single origin beans highlight the unique flavours and characteristics of the growing region of Honduras.
Location: Alfred Nicholas Memorial Garden, Dandenong Ranges, Victoria
The name "Amber" pays homage to the warm, golden hues in each espresso extraction. The liquid amber colour being symbolic of a gem like amber hue. Knowing that you are drinking coffee that has been grown, processed, and roasted in harmony with nature and the environment makes you feel warm and good inside. 
Each cup is pure 100% certified organic Honduras coffee. Taste the bright notes of yellow stone fruit, baking spice and buttery shortbread that shine through the cup to delight the senses and nourish the soul. Embrace the feel-good vibes and sip the sunshine of Amber.
---