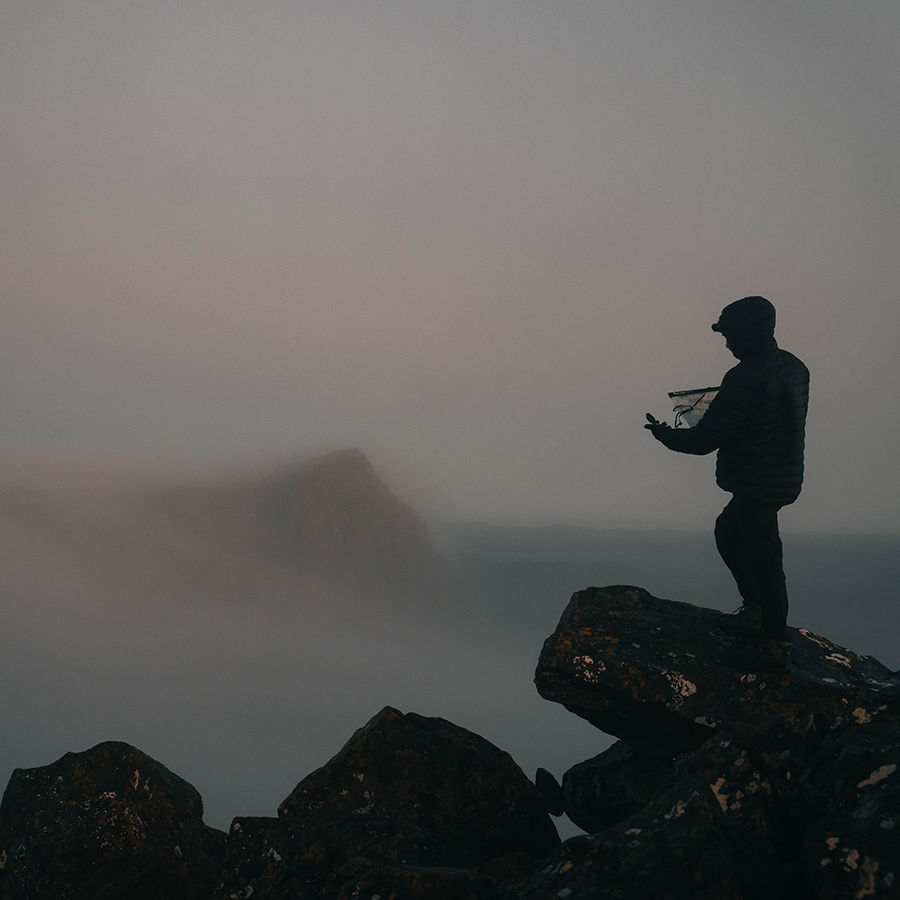 NorthSouth Espresso. Inspiring outdoor adventure. Blue skies and blue seas. Ride, bike, ski, sail, hike, where will NS take you today? 
Location: Dove Lake Boatshed, Cradle Mountain, Tasmania
NorthSouth Espresso is a fresh strong brand of coffee with its heritage born on Australia's coastline. An adventure brand that sails on the winds of strength, freshness, and outdoor adventure, bringing a taste of exploration to every sip.
From the northern most tip to our southernmost shores, NorthSouth captures the taste of our great vast land. With its DNA entrenched in an outdoor adventure theme, NorthSouth conjures up images of coffees consumed on long sandy beaches, under sunny blue-sky days, through to warm coffee gripped against a back-drop of rugged coastlines, high mountain trails, cold southerly winds and overcast skies.
Delight in blends inspired by the Australian outdoors and embark on your own journey of discovery with NorthSouth Espresso.  Conceived as a tribute to the duality of adventure – the pull of uncharted horizons and the embrace of familiar markers, chart your own course with our NorthSouth. Where will your coffee journey take you today?
NorthSouth 33 Blend.
Brazilian Arabicas and Robusta's - Chocolate | Golden Syrup | Honey Nougat tones.
NorthSouth 33 is a combination of Brazilian Arabica and A-grade Robusta beans, which combine to produce a delicate balance between strength and sweetness. The blend's versatility takes you on an adventure through bold and tranquil moments, capturing the essence of a well-rounded full-bodied blend that produces a smooth finish in milk. Ideal to start one's journey or to caffeinate along the way.
NorthSouth 38 Blend.
Central American and Asian beans – Dark Chocolate | Toffee | Praline tones.
NorthSouth 38 resonates with the strength of the open sea and the invigorating freshness of the ocean breeze. The beans are selected with care, roasted to perfection, and brewed with expertise, resulting in a blend that embodies both robustness and vitality. NorthSouth 38 is a true testament to the balance of an adventurer's spirit, a strong full-bodied blend that produces a strong finish in milk. The perfect accompaniment as a pick me up when the journey gets tough.
NorthSouth Colombian.
Single Origin Colombian – Blood Orange | Blackcurrant | Dark Chocolate tones.
NorthSouth Colombian single origin adds warmth and brightness to your journey. Selected from high growing regions, this single origin is roasted delicately to preserve the terroir of Colombia, with vibrant and complex acidity and spices. Optimised for a rich and complex voyage of flavours in a long black or espresso, subtle yet perfect matched to every outdoor adventure. 
---